We Design for:
Offset
and Digital
Printing
Silk Screen
Printing
Large Format Printing and
Trade Show Graphics
With over 25 years experience we can handle all your graphic needs from concept
through completion.
Production of all projects is a cooperative effort. We work closely with clients to achieve their goals for a quality product.
Reflex Graphix is a full-service graphic design studio offering high quality at affordable pricing. Aimed at satisfying all your graphic needs from logodesign to business collateral...
. . . and much,
much more!
Book Cover Design Packages:
Not only can we design your covers and dust jackets, but also design
and coordinate marketing materials that go into promoting your books.
We will work with you on a professional and personal level to achieve the goal
of putting a face to your story. One that reveals a bit of the vision you began
by putting words on a page.
---
The Boss Always Sits In The Back
Author, Jon D'Amore
Click here to learn more about this book and the author.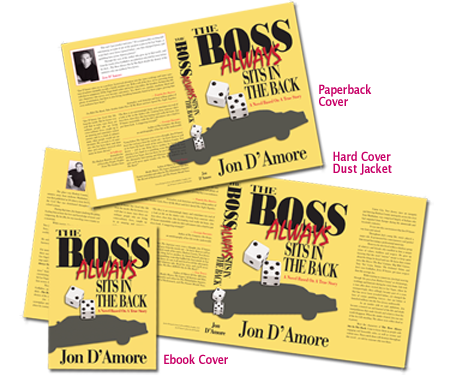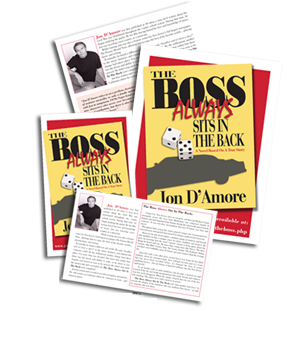 "

I'm a writer, not an artist or graphic designer. I came to Rene LoPresto and Reflex Graphix with a manuscript and an idea for a cover. They listened to what I thought would be a good idea...and then they made it the perfect focal point of my book. Whenever I attend a reading or book signing for

The Boss

Always

Sits In The Back

, for each compliment I receive about the story itself, there's an equal amount in praise for the cover. Why? Because it's fantastic!

"
— Jon D'Amore,
author and screenwriter
Marketing Materials:
2-sided, 8.5" x 11" Handout
2-sided, 5.5" x 8.5" Post Card
Click here to view screenplay covers also designed for this author.
---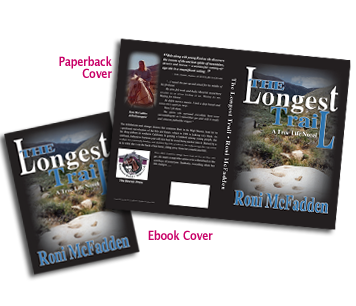 The Longest Trail
Author, Roni McFadden
Click here to learn more about this book and the author.
"

When I started writing my book nine years ago, I knew from the start what photo I wanted on my cover. I just didn't know how to get it there and what to do in order for it to look the way I envisioned. A good friend pointed me to Irene LoPresto at Reflex Graphics. I contacted her, told her what I wanted, sent the photo, and my dream came true through her wonderful expertise. I have had so many compliments on my book cover and I owe it all to her vision and professionalism!

"
— Roni McFadden
---
Hologram
Author, Nancy Miller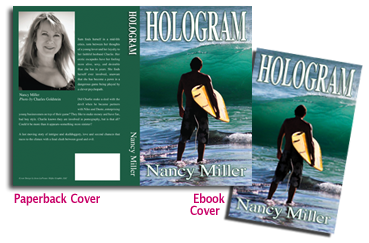 "

Being new to book publishing I contacted Irene at Reflex Graphix through the recommendation of another author. I found her easy to work with, patient, and willing to work with me until I was satisfied with the final result. And I love the final result! It sets the perfect mood and is a wonderful introduction for my novel, Hologram.

"
— Nancy Miller
Click here to learn more about this book and the author.
---
there ain't no can't
Author, Jeffrey Feldstein